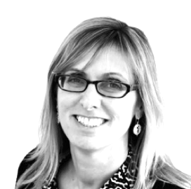 MELINDA KENNEWAY
Chief Executive Officer & Co-founder
__________________________________
I have worked in the scholarly communications industry for over twenty five years, and am passionate about supporting change that helps make research more accessible and effective. After completing my degree in Experimental Psychology at the University of Oxford, I quickly fell into academic publishing, specialising in marketing. I have held Board-level positions with the Journals Division of Oxford University Press and Bioscientifica. I also founded the industry's leading marketing agency - TBI Communications. I co-founded Kudos in 2013 to help transform research communications - utilising the powerful new channels that are emerging, together with new metrics of reach and impact, to help researchers optimise their time in increasing readership and citations for their work.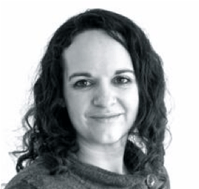 CHARLIE RAPPLE
Chief Customer Officer & Co-founder
__________________________________
I'm a geek marketer, and have spent my whole career at the cutting edge of the scholarly communications sector. I have an insatiable interest in new techniques and technologies, about which I speak and write regularly. I'm passionate about breaking down barriers and improving relationships between everyone involved in research dissemination, and as such am an enthusiastic volunteer for the industry association UKSG. I am also an Associate Editor of Learned Publishing. I hold a BA from the University of Bristol and a postgraduate MDip in Marketing. Prior to co-founding Kudos, I was a strategic marketing consultant with TBI Communications, and had previously held various management roles at CatchWord, Ingenta and Publishing Technology.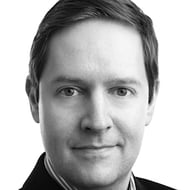 DAVID SOMMER
Chief Product Officer & Co-founder
__________________________________
Products are my passion! I have over twenty years' experience in the global publishing industry, having held senior product, technology and sales roles at Blackwell Publishing and a board level position at Macmillan. I ran a successful publishing consultancy for six years and have worked with many leading publishers, societies, vendors and libraries in Europe, the US and the Middle East. I am actively involved in standards development and chair the COUNTER Executive Committee. I regularly chair and speak at industry events and serve on committees with ALPSP and UKSG. I hold an MA in Physics from The University of Oxford and an MBA from University College Dublin.

COLIN CAVENEY
Head of Business Development
__________________________________
From an initial career in multimedia and interactive TV, I found my way into scholarly publishing fourteen years ago and been enjoying my stay ever since. I have held various leadership roles at Semantico and HighWire, and have a passion for matching products and services with customers to ensure they deliver meaningful business impact. Away from the office, where time permits from the next DIY project or family days, I am interested in most sports and technology; even more so if they are combined, for my BSc in Computer Science and Artificial Intelligence I wrote a neural network to automatically recognise offside in football.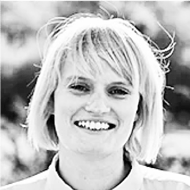 MAEVE CROGHAN
Account Manager
__________________________________
I have held varied roles within the Education, Charity and Heritage sectors. Like Kudos, I am passionate about ensuring research has impact and is accessible to as wide an audience as possible. This was key in my role at Nesta, the Innovation Foundation, where I was responsible for researching, testing and communicating new education initiatives with the aim of helping young people prepare for the future. I hold an MA in Comparative Literature from Goldsmiths, University of London where I focused on Post-Colonial Literature from Ireland and the Caribbean.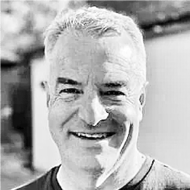 STUART DAWSON
Chief Financial Officer
__________________________________
I joined the Kudos team as Chief Financial Officer in the summer of 2018, with a finance and operations background, having held roles as CFO and COO at a global academic publisher for 16 years. After completing a degree in Physical Geography at Sheffield University, I began my career with 11 years at the accounting and consulting firm Deloitte, where I qualified as Chartered Accountant, followed by 3 years in pharmaceuticals, before moving into the world of publishing and academia. Financial numbers are particularly powerful when accompanied by a clear business and commercial narrative. I strive to keep the narrative as straightforward and transparent as possible, linking this with operational efficiency and steering growth and transformational change.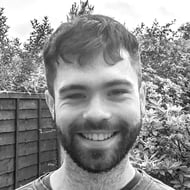 __________________________________
Fresh out of Bournemouth University with a Degree in Computing, I'm ready to apply my skills to real world scenarios. I'm looking forward to learning and growing as a software engineer and helping Kudos provides the best experience to our users. Outside of work, you'll find me travelling to see my friends or heading to the beach back home in Guernsey.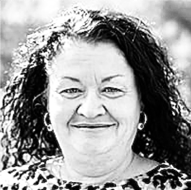 VIVIEN PINNER
Sales Support Executive
__________________________________
I have worked in sales since leaving school. I have mainly worked within FMCG catering food sales and have a wealth of experience in customer service, business development and account management. I'm passionate about matching the correct product to the right client and leaving every one with a smile on their face. Working for Kudos is a big change for me and it's exciting to be part of such an interesting, innovative and inclusive environment. Away from the office you can generally find me enjoying a Netflix boxset, rescuing ex battery hens or being embarrassed by my two dogs.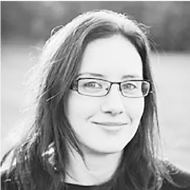 ANNE-MARIE PRITCHARD
Software Engineer
__________________________________
In the years since graduating with a BA in English Language from Lancaster University I discovered a real enjoyment for building web applications using PHP and JavaScript. I am looking forward to expanding my skillset at Kudos and contributing to such an exciting product. I enjoy art/drawing and sport climbing in my spare time.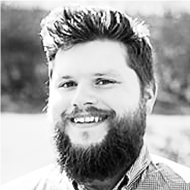 __________________________________
I'm a software engineer. During my BSc Computer Science degree programme at the University of Hull, I focused on functional programming and creating tools to help people learn to write software. Since then, I've switched gears to building web applications, with a particular interest in the software that runs on servers like the one sending you this page! When I'm not writing software, I enjoy cooking new recipes and going out on hikes – it usually rains, but that's all part of the fun!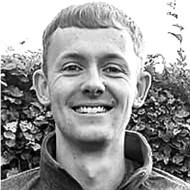 __________________________________
Since leaving The University of Sheffield with a BSc in Computer Science I've spent my time developing applications for a large business process outsourcer. I really enjoy problem solving and learning, so I'm excited about keeping up to date with the latest developments in Software Engineering to continue enhancing and growing the product Kudos offers. Away from work you can usually find me outside, either walking or cycling, enjoying the Peak District, which I'm lucky enough to have on my doorstep!